Raventree fine Pewter
Hand Poured
Master White Smith
Raventree Pewter is Made by Hand.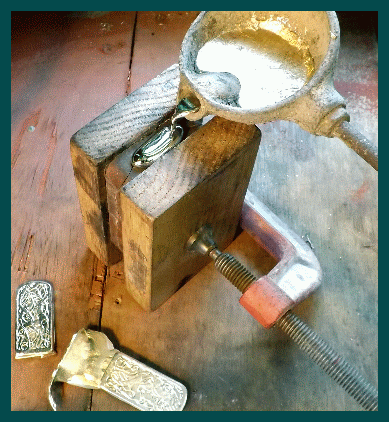 Each piece is hand poured one at a time with the finest lead free pewter.
All finishing work is also done one at a time by hand
This ensures the unique look and feel
 and a bright and warm finished piece.                     
Each is ready to wear, strung on black adjustable cord.
The enclosed description card includes the special message of each design.
  I strive to create images and messages
  that will help the wearer wake up to thier truest self. 
  Often, they capture something currently stirring within;
  reflecting a course of growth we are stepping into.
  We are at a time of a great awakening on earth.
  With it, we each bring something
                         unique and wonderful to share.