"Of The Sea - Tall Ships and Beautiful Shores"
Windjammer Angelique
Angelique's red sails stand out among mid coast Maine's tall ships. She is a Gaff Topsail Ketch based on an 1880's English fishing trawler. With many modern features and old time charm she is true beauty to sail on.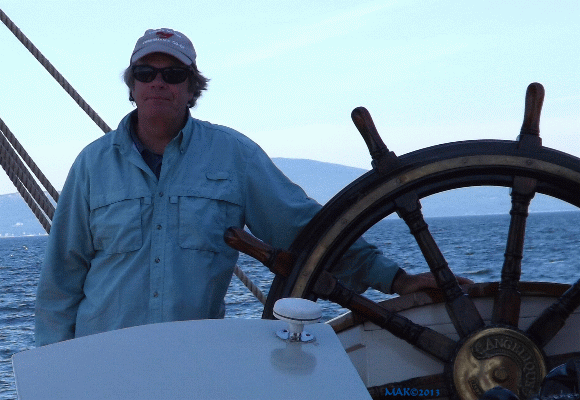 Windjammer Angelique Pewter Design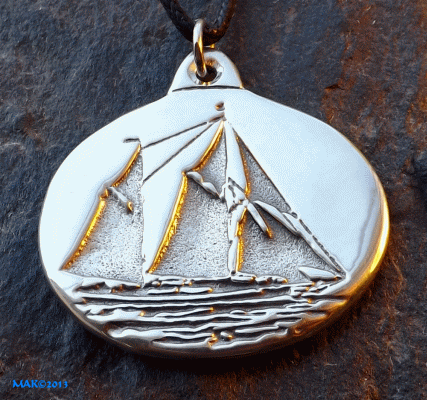 Windjammer Isaac Evans
Honored as a National Historic Landmark. Built in 1886 for oyster fishing this schooner has a rich long history as a well loved ship. Her shallow-draft allows the Evans to sail into smaller harbors and enjoy all mid coast Maine has to offer.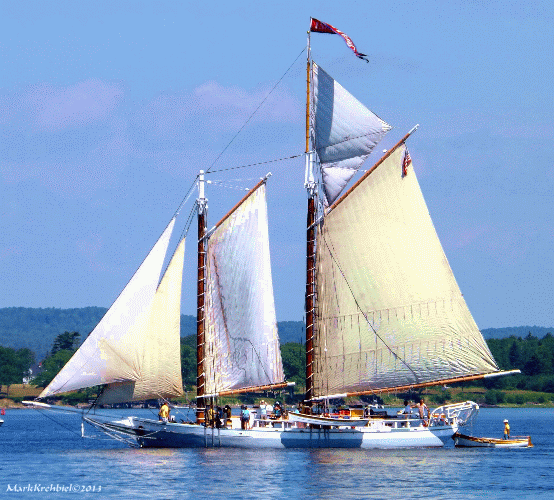 Windjammer Isaac Evans Pewter Design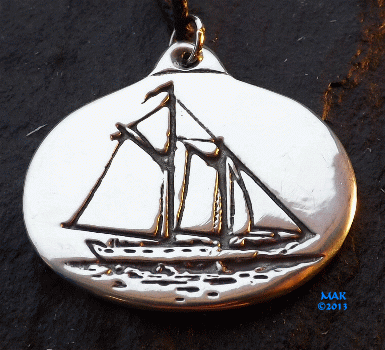 H.M.S. Bounty
The HMS Bounty was built in Lunenberg, Nova Scotia for the 1962 movie, "Mutiny on the Bounty."  Bounty enjoyed a long career of sailing around the world as an attraction vessel for tall ships events.  On October 28, 2012 Bounty sank off of Hatteras NC, a casualty of Hurricane Sandy. Bounty helped us tap into an earlier time.  She sailed into many ports, sharing the love of sailing and tall ships in every port.  Captain Robin Walbridge saved her from sinking at the dock in Fall River, and he proceeded to build a sail training program that brought numerous people together from all walks of life for a common goal.   The HMS Bounty inspired many a tall ship sailor during her 50 years.  She touched the hearts and dreams of all who came to see her.  Some children would say it was the best day of thier lives when they visited the ship and it set their dreams a sail. Many lovers met around the Bounty and cherish her always. From Movies to weddings and all things inbetween, her tall sails touched all of our hearts and inspired us to dream  big. Perhaps she will inspire you also, to live every moment of life to the fullest, to live in your own personal Bounty.
.... more to come...